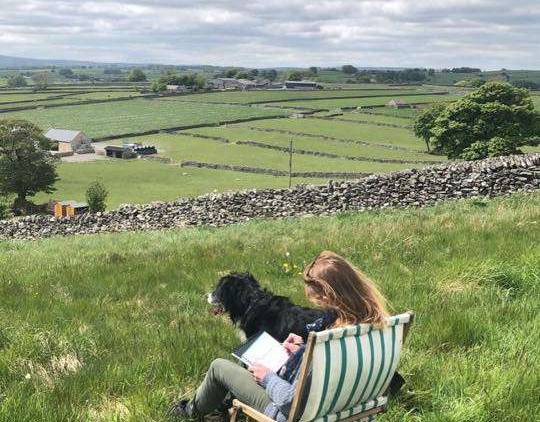 Biography
It has been my lifelong ambition to pursue my artistic dreams. In 2020, I completed a Foundation Degree course in Creative Art and Media, at the Leek School of Art, from The University of Derby. During my studies there, I learnt many new skills, from critical analysis, printing and painting through to ceramics and glass work, to name but a few. I am now continuing further and now studying for a Full BA (Hons) in Fine Art, at the University of Derby.

Due to the outbreak of Covid-19 our end of degree physical exhibition did not happen. We as a group, did however create an online exhibition www.astound20.art. 
During my time at Leek, I have started to find my artist's voice, and I now believe the wider facilities at the University of Derby campus would allow me to continue to develop my skills further and broader my critical thinking and artistic abilities.
I work from my caravan studio in the Peak District, where, I paint landscapes of the local area. These paintings, I then transform into posters similar to the travel posters of old. I have made these posters more contemporary, using a brighter colour palette and selecting iconic views many visitors seek out when in the Peak District. I have been fortunate in selling these through various outlets including gift shops and books stores.
My latest body of work has continued to grow and extend to include other areas, and as part of my degree I have created 12 Scottish Highland paintings. These have also been turned into posters and cards and I hope to market them further using my connections in the West Highlands of Scotland. I hope to exhibit the originals locally, ideally around the wonderful village of Ullapool, Wester Ross. 
My goal now is to continue to study, practice and refine my artistic skills. I believe that having access to a new learning environment together with committing to full time education will assist me to further enhance my art and help me reach my lifelong goal in becoming an accomplished artist.